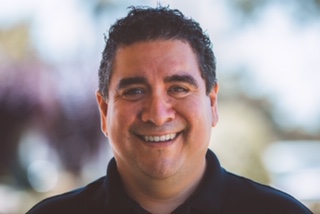 ALEX TIJERINA
REALTOR, DRE# 01938523
alex@alextijerina.com
Ph. 714.869.1429
Alex has worked in a service role for most of his career. In college, he began his professional path in Behavioral Health, working with hospitalized adults. He knew he had a calling for a more fulfilling role so, he accepted a position with a Non-Profit agency that served children. In this role, he worked directly with child abuse survivors.
While completing his college degree he also presented at multiple psychology conferences and explored an interest in technology. On a bright spring day, a good friend invited Alex to a technology conference in Los Angeles, CA, and upon entering the vast Technology Exhibit Hall, Alex knew he "was hooked"; technology was now an equal passion.
Upon receiving his degree, he found a way to merge his passion for technology and his calling to serve those in need; he accepted a role as an Information Technology professional, assisting Doctors and support staff in hospitals and medical offices.
After more than a decade of serving healthcare staff, Alex had an opportunity to provide technical assistance to a group of Real Estate professionals and within a short time, he was working part-time handling documentation for Real Estate Transactions. Before long, Alex was studying for his California Real Estate License and in 2014 he became a full-time Licensed Realtor.

Alex finds pure joy in helping homeowners sell their homes and home-buyers explore their home options. He understands that homeownership is one of the greatest joys someone can experience, and he truly enjoys helping others through some of the most important financial and emotional journeys of their lives.